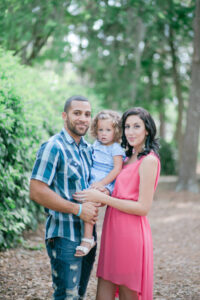 Christine Young is a wife to Bobby and mother to Julissa. She was born with a passion for leading worship. From an early age she began to sing in church. Today, she continues to grow in God's grace as she leads and ministers in many church congregations. Christine's professional pursuit has been put on hold due to a medical challenge faced by her family. Her three year old daughter, Julissa, was diagnosed with leukemia in December of 2015. Christine now spends most of her time traveling to the hospital and has been actively blogging about her daughter's journey. The blog is read by many has become a tool of inspiration and encouragement for other families who are also traveling through dark times.
Nikki McMullin wears different hats including devoted wife & mother of 3, supervisor for an insurance company, and Ministry Leader at Central Christian Church. She lives in a city full of lights, action, and tons of grace. With a little bit of coffee and a whole lot of Jesus, Nikki continues to be in awe in how God uses her messes to help her walk with women as they learn to see who God created them to be.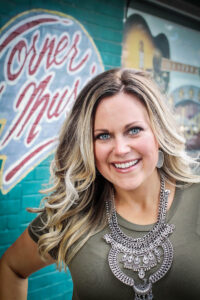 Rebekah grew up as a quirky, curly-haired Texas girl who was often searching for something she was good at besides talking. Most days now you can find her: writing, loving a country music man, mama-ing and balancing the cups of coffee she drinks with lemon water; all while working hard to keep her hair straight in the Nashville humidity. She is passionate about embracing stories of struggle as a path to restoration in finding our truest selves. Her vision is to put a face and voice to authenticity by sharing real stories of love, imperfections and "Me Too Moments." She believes the greatest asset we have to accomplish the mission of showing people a lasting impression of Jesus, is to create ministry right amongst the everyday in each of our lives by finding the beauty in our own unique stories. Rebekah is married to her college sweetheart, Chris, and they have one beautiful daughter, Gracie Ann. You can read more about Rebekah and her family at www.rebekahbullard.com.