Friday Favorites: 3 Of My Favorites Resources For Growing In My Relationship With God
I'm launching a NEW weekly series called Friday Favorites! Every Friday, I'll share a few of my current favorites on anything and everything from books to podcasts, make-up, clothes, workouts… the possibilities are endless!
To kick off this new collection, today I am sharing our first Friday Favorites with 3 of my favorite resources for growing in my relationship with God: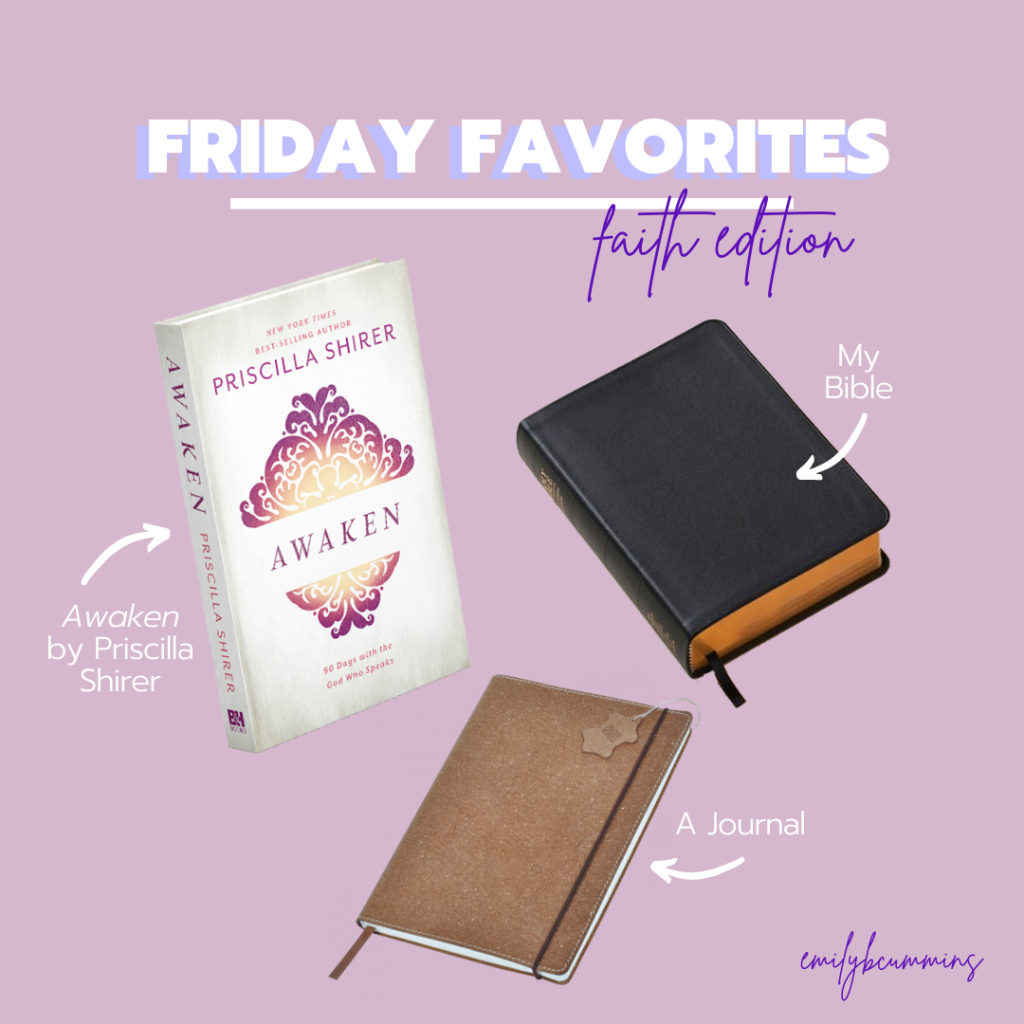 God's Word. Reading God's Word is the BEST way to grow closer to Him and deepen your faith!
A Journal. I love writing what I am reading and learning in God's Word each day. Journaling helps me process what I'm reading, mark what God is saying to me, and how I am growing in my faith. Check out my blog post on how to journal here.
Priscilla Shirer's book "Awaken". Currently loving this devotional from Priscilla Shirer on awakening to God's voice every day. Check it out here.
What is a favorite resource of yours for growing in your relationship with God? Leave a comment and let me know!
Emily Cummins is a University of Florida & College of Central Florida grad who is passionate about partnering with people to become who they were made to be. Emily is the Online Campus Pastor at Church of Hope in Ocala, Florida. She's passionate about storytelling, good cups of coffee, and jamming to country music. And most importantly, she's passionately pursuing becoming the woman God made her to be.