Friday Favorites: 5 of My Favorite Warrior Books
What are your favorite books empowering and equipping you to be the warrior God made me to be? For this week's #FridayFavorites, I'm sharing 5 of my favorite warriors books!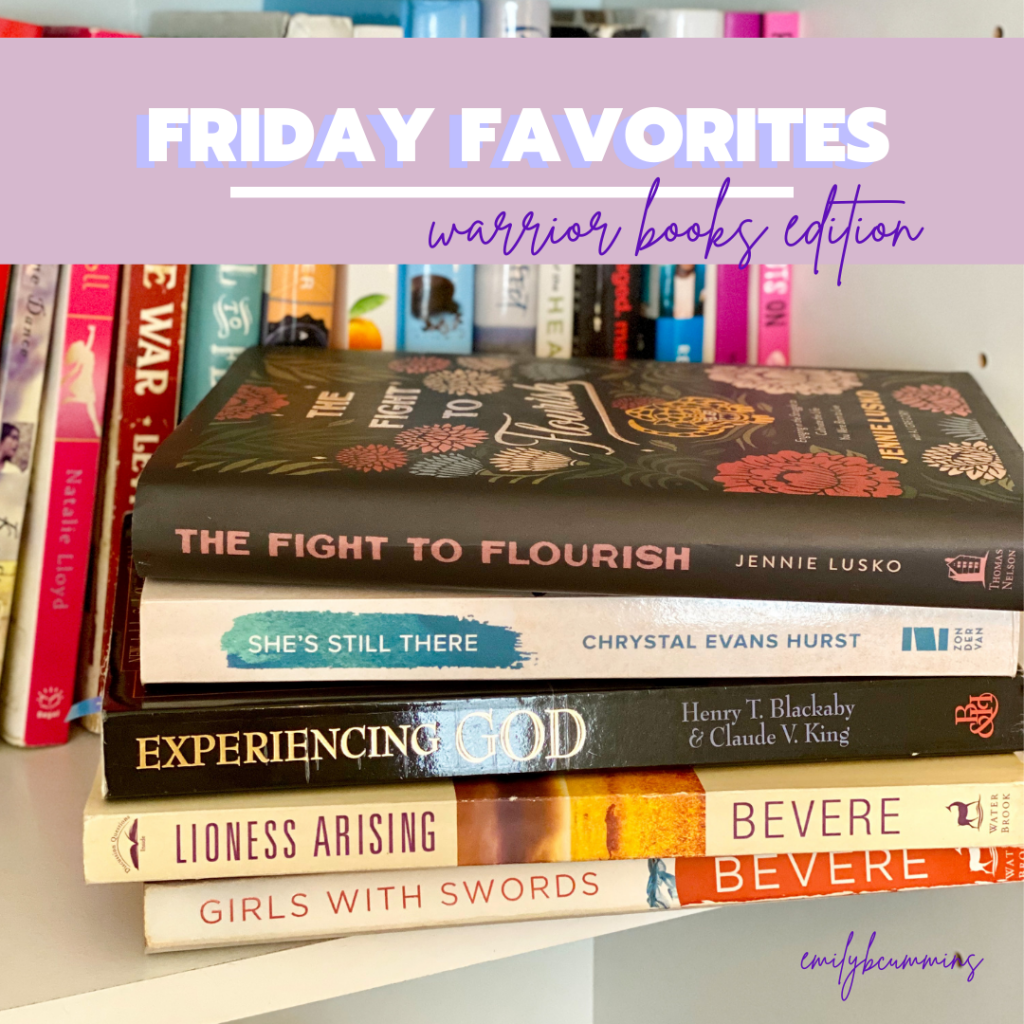 The Fight to Flourish by Jennie Lusko
She's Still There by Chrystal Evans Hurst
Experiencing God by Henry Blackaby & Claude V. King
Lioness Arising by Lisa Bevere
Girls With Swords by Lisa Bevere
All books are linked here: http://liketk.it/2W4i9
Emily Cummins is a University of Florida & College of Central Florida grad who is passionate about partnering with people to become who they were made to be. Emily is the Online Campus Pastor at Church of Hope in Ocala, Florida. She's passionate about storytelling, good cups of coffee, and jamming to country music. And most importantly, she's passionately pursuing becoming the woman God made her to be.