From A Guy's Perspective… Can A Guy & A Girl Be Just Friends?
Grab your coffee & join us as Taylor Snodgrass continues our series, From A Guy's Perspective, answering the question Can a guy & a girl be just friends?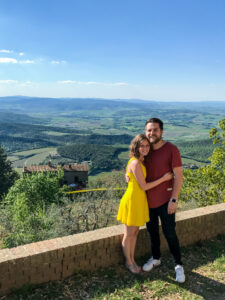 Taylor Snodgrass works as the Multi-Site Creative Director at Cross Point Church in Nashville, TN, where he lives with his wife, Heather and their golden doodle pup, Willett. He is passionate about being a constant learner and leading others to excellence in the church and their every day lives. Oh, and he's passionate about golf!
Emily Cummins is a University of Florida & College of Central Florida grad who is passionate about partnering with people to become who they were made to be. Emily is the Online Campus Pastor at Church of Hope in Ocala, Florida. She's passionate about storytelling, good cups of coffee, and jamming to country music. And most importantly, she's passionately pursuing becoming the woman God made her to be.