From a Guy's Perspective… I Feel Most Respected & Valued When…
Grab your coffee & join us as Sean Forte wraps up our series, From A Guy's Perspective, answering the question I feel most respected & valued when…?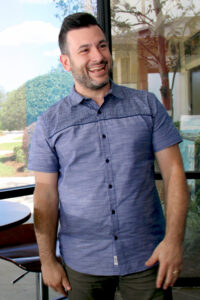 My name is Sean Forte, and I live in Ocala, Florida. I married my best friend 17 years ago, and we have two wonderful children Brayden (14) and Ella (12). I love being a husband and dad! I'm also incredibly honored to serve as one of the pastors at Meadowbrook Church. Along with being involved with family and ministry, I enjoy hunting. Something great happens when I head to the woods, turn off my phone and get still with God and nature.
Emily Cummins is a University of Florida & College of Central Florida grad who is passionate about partnering with people to become who they were made to be. Emily is the Online Campus Pastor at Church of Hope in Ocala, Florida. She's passionate about storytelling, good cups of coffee, and jamming to country music. And most importantly, she's passionately pursuing becoming the woman God made her to be.