Grab your coffee & join us as Nick McDuffee continues our series, From A Guy's Perspective, answering the question What should you do if your boyfriend/husband is addicted to porn?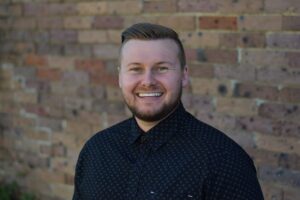 Nick and Emily McDuffee love the life they live together. They have been married for almost five years and look forward to the next fifty! They have recently welcomed Ella to the family; a beautiful, blue-eyed baby girl. The McDuffees live in Ocala, Florida, an oasis of scenic horse farms and southern culture. In their downtime Nick and Emily enjoy tubing down the local river, relaxing with their Daughter Ella, and eating really unhealthy Chinese food.
Nick is passionate about helping others find hope in Jesus. He is a gifted communicator who enjoys presenting the gospel in dynamic ways that appeal to the un-churched and Christians alike. God has used Nick to minister at churches, conferences, various youth events, and schools.  Nick currently has the honor to serve as the Next Gen Pastor at Meadowbrook Church in Ocala, Florida. Meadowbrook Church is a growing, multicultural gathering of over 5,000 people each week. Nick holds a Master's Degree in Theological Studies from Liberty University, a Bachelor's Degree in Business from the University of South Florida, and a Practical Ministry Degree from Bayside College. Emily holds a Bachelor's Degree Elementary Education from the University of Central Florida and a Practical Ministry Degree from Bayside College.