How Can I Navigate Healing From My Loved One Passing Away?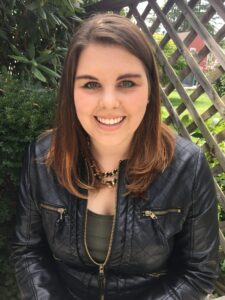 Allie Reefer is a writer/musician/activist/traveler working with refugees and immigrants in Pittsburgh. She is also passionate about helping human trafficking victims and volunteers with a local anti-trafficking shelter and organization. At her home church, North Way Christian Community East End, she plays bass and sings on the worship team and leads a small group.  She'll talk your ear off about anything related to human rights issues, international development, and Eastern Europe. In her free time, you'll find her hanging out with her sister (who also happens to be her roommate/best friend), drinking lots of coffee, and striving to live out Micah 6:8—"Act justly, love mercy, walk humbly with your God."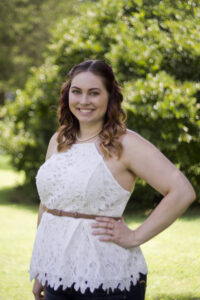 Brianna Nelson is a 24 year old Southern California native that currently resides in Nashville, Tennessee. She loves reading, listening to music and going to concerts, spending time outdoors with her friends, and playing with her new puppy Ginny, a 4 month old Dachshund. She was raised Roman Catholic, but at the age of 10 converted to Christianity with her family. She rededicated her life to God at the age of 20 while attending California Baptist University. Brianna has experienced her own sense of loss when her mom died of a rare blood disease when she was 13 years old. Since then she has lost several close family members and friends. She suffered depression in her early years of college and since then, she has spoken out about the effects of depression and the loss of a loved one within the Christian community. She is currently furthering her education at Regent University and obtaining a Masters in Strategic Communications while working full time for the Hospital Corporation of America in their Human Resources department. Her home church in Nashville is Crosspoint. Watch Brianna's Becoming Story here.
Emily Cummins is a University of Florida & College of Central Florida grad who is passionate about partnering with people to become who they were made to be. Emily is the Online Campus Pastor at Church of Hope in Ocala, Florida. She's passionate about storytelling, good cups of coffee, and jamming to country music. And most importantly, she's passionately pursuing becoming the woman God made her to be.