From A Guy's Perspective… Is Chivalry Dead?
Grab your coffee & join us as Clark Rinehart continues our series, From A Guy's Perspective, answering the question Is chivalry dead?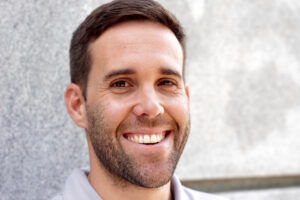 Hey! I'm Clark and I'm an ENFP ("The Campaigner"). That means I'm a free spirit, a dreamer and a people person. I'm originally from Miami, FL, but over the last 7 years I've served on staff—mostly in Student Ministry—at a church in Raleigh, NC. And, right now, my wife and I embarking on a new chapter in our lives…a season that I like to call a "season of throwing spaghetti".
Emily Cummins is a University of Florida & College of Central Florida grad who is passionate about partnering with people to become who they were made to be. Emily is the Online Campus Pastor at Church of Hope in Ocala, Florida. She's passionate about storytelling, good cups of coffee, and jamming to country music. And most importantly, she's passionately pursuing becoming the woman God made her to be.