From A Guy's Perspective… What's The Best Tip For Healthy Dating?
Grab your coffee & join us as Omar Vargas continues our series, From A Guy's Perspective, answering the question What's the best tip for healthy dating?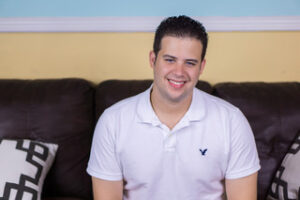 Omar Vargas is a church planter of Real Church in South Florida. He also teaches juniors and seniors the Bible at Calvary Christian Academy. He's happily married to Cindy, and they have one two year old named Andres.
Emily Cummins is a University of Florida & College of Central Florida grad who is passionate about partnering with people to become who they were made to be. Emily is the Online Campus Pastor at Church of Hope in Ocala, Florida. She's passionate about storytelling, good cups of coffee, and jamming to country music. And most importantly, she's passionately pursuing becoming the woman God made her to be.