How Can I Discover My Life Calling & Purpose?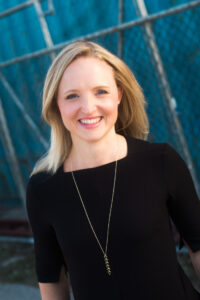 Jenni Catron is a writer, speaker, and leadership coach who consults churches and non-profits to help them lead from their extraordinary best.  Her passion is to lead well and to inspire, equip and encourage others to do the same. She speaks at conferences and churches nationwide, seeking to help others develop their leadership gifts and lead confidently in the different spheres of influence God has granted them. As Founder and CEO of The 4Sight Group, she consults with individuals and teams on leadership and organizational health. Jenni is the author of several books including Clout: Discover and Unleash Your God-Given Influence and The 4 Dimensions of Extraordinary Leadership. Jenni blogs at www.jennicatron.com and contributes to a number of other online publications as well. Outreach Magazine has recognized her as one of the thirty emerging influencers reshaping church leadership. A leader who loves "putting feet to vision," Jenni has served on the executive leadership teams of Menlo Church in Menlo Park, California, and Cross Point Church in Nashville, Tennessee. Prior to ministry leadership, she worked as an Artist Development Director in the Christian music industry. Jenni loves a fabulous cup of tea, great books, learning the game of tennis, and hiking the West Coast with her husband.
Katie Cummins serves at Saddleback Church as the Program Coordinator for Saddleback Kids. Katie is passionate about not only creating epic environments for kids to experience the radical grace of Jesus in, but also equipping parents to invest in their kids spiritually too. When she's not coming up with epic dance moves to the latest kids worship song, you can find her at Disneyland or embracing her inner mermaid at the beach.
Emily Cummins is a University of Florida & College of Central Florida grad who is passionate about partnering with people to become who they were made to be. Emily is the Online Campus Pastor at Church of Hope in Ocala, Florida. She's passionate about storytelling, good cups of coffee, and jamming to country music. And most importantly, she's passionately pursuing becoming the woman God made her to be.