Will God Forgive Me For Having An Affair?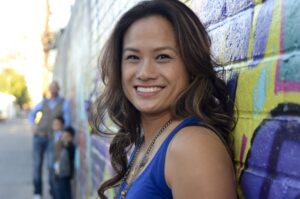 Jenni Clayville serves as the Worship & Creative Arts Pastor at Paseo Christian Church in El Paso, Texas. In 2006, Jenni chose to step into an affair that lasted over 2 years. But with a lot of prayer and hard work, Brian & Jenni, against all odds, not only survived, but are now thriving in their marriage, walking in redemption and restoration. Brian and Jenni have two sons: Chance & Paxton. When Jenni isn't busy being the CEO of their home and working, she enjoys reading, writing, CrossFitting, and cooking for her friends. Jenni also serves as a marriage coach alongside her husband on the RefineUs CoachUs Team.
Emily Cummins is a University of Florida & College of Central Florida grad who is passionate about partnering with people to become who they were made to be. Emily is the Online Campus Pastor at Church of Hope in Ocala, Florida. She's passionate about storytelling, good cups of coffee, and jamming to country music. And most importantly, she's passionately pursuing becoming the woman God made her to be.