Sometimes I Have Doubts In My Faith. Is That Ok?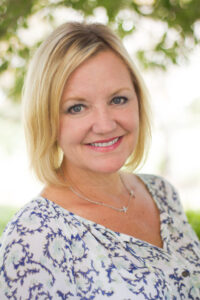 Alicia Gilligan has been married to Tim for over 30 years. Together they co-founded Meadowbrook Church in Ocala, Florida. They have raised five children and have two grandchildren. During their decades of ministry, she has used her love of music, photography, youth, and communication to serve the ministry in a variety of ways. A true "people person" – she is a teacher of the Word and an encourager. She assists with staff development and leads Heart of a Woman ministry at MBC. She is an avid runner and enjoys reading on her front porch, family time at Disney World, a good breakfast, and road trips filled with great music. She lives her life with joy, finding grace and courage in knowing that, "God saw this day!"
A recent transplant to the Las Vegas area, Brett desires to continue to be "a voice shouting in the wilderness, 'Clear the way for the Lord's coming!'" (John 1:23 NLT) Simply put, Brett longs to point people back to God's power and provision through every word, and help people listen, and follow Him so they can have the life they want. She has been married to Patrick for 17 years and has two kids Jackson who is 14, and Mia who is 11!
Emily Cummins is a University of Florida & College of Central Florida grad who is passionate about partnering with people to become who they were made to be. Emily is the Online Campus Pastor at Church of Hope in Ocala, Florida. She's passionate about storytelling, good cups of coffee, and jamming to country music. And most importantly, she's passionately pursuing becoming the woman God made her to be.