How Can I Get Out of Debt Financially?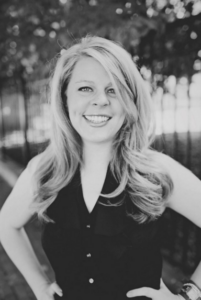 Katie Bivens lives in Houston, Texas, with her seriously adorable beagle (George the Beagle) and her seriously overweight cat (Sir Fat Rigby). She loves to read, has a habit of naming everything after a Beatles reference, and writes honestly about the hard things in life, believing that faith is all that is required of us. Katie has journeyed through discovering financial peace (#daveramsey), what it feels like to drive the loss of a loved one, and the discoveries of God's apparent hand in our lives. Watch Katie's Becoming Story here.
Emily Cummins is a University of Florida & College of Central Florida grad who is passionate about partnering with people to become who they were made to be. Emily is the Online Campus Pastor at Church of Hope in Ocala, Florida. She's passionate about storytelling, good cups of coffee, and jamming to country music. And most importantly, she's passionately pursuing becoming the woman God made her to be.