How Can I Love Myself When I'm Not Even Sure If I Like Myself?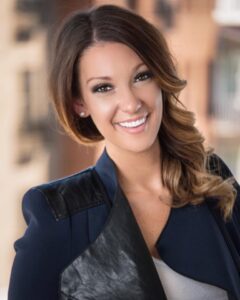 Halie Hampton works in Management in the Country Music Industry. While her work is a true passion of Halie's, she also has a heart for healing and encouragement. She believes in working towards cultivating a community of people who are reminded they don't have to face life's ups and downs alone; that there is so much power in connection with other people who can say, "I've been there too." On a continual journey in her Faith walk, she loves to encourage people to not be ashamed of their brokenness, but rather to bring it and walk alongside her as she grows through her own in pursuit of Jesus. A Nashville native, Halie spends her free time with her friends and family and loves a good book and a great cup of coffee.
Emily Cummins is a University of Florida & College of Central Florida grad who is passionate about partnering with people to become who they were made to be. Emily is the Online Campus Pastor at Church of Hope in Ocala, Florida. She's passionate about storytelling, good cups of coffee, and jamming to country music. And most importantly, she's passionately pursuing becoming the woman God made her to be.