How Do I Forgive Someone Who Has Done Incredibly Harmful Things To Me?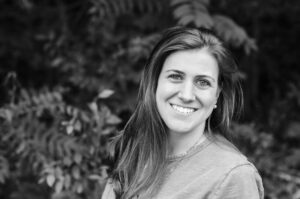 Carrie Wrinn is a Knoxville, TN native with a degree from the University of Tennessee. She is the Special Events Director at Fox Den Country Club and a Service Coach for elementary school small group leaders at Faith Promise Church. She loves meeting new people, hearing their stories, and sharing her own story. Her husband, Blake, works in production at Faith Promise and is a professional live/session guitarist. They have one daughter, Kennedy, a beautiful little girl who is a constant reminder of God's grace and love.
Cortney is a public speaker who is passionate about helping others overcome their current or past circumstances.  While she covers many topics, Cortney specializes in the subjects of shame, adversity, forgiveness, and post traumatic growth.  In addition to public speaking, she founded a web video series, Thursday Thrive, to create a platform for other people to share their stories of overcoming adversity. Cortney is the CEO and founder of edmon Co, LLC, a consulting firm comprised of the following brands: Edmon Co Speaking & Thursday Thrive- public speaking services; Edmon Co Consulting- corporate financial consulting and CPA services; Coach Cortney- nutritional coaching services. Additionally, Cortney is part of the team and an official speaker for Beauty Unveiled, a ministry to empower women and girls struggling with severe life traumas.  Beauty Unveiled was founded by Deanna Loveland, Mrs. Tennessee International 2016.
Emily Cummins is a University of Florida & College of Central Florida grad who is passionate about partnering with people to become who they were made to be. Emily is the Online Campus Pastor at Church of Hope in Ocala, Florida. She's passionate about storytelling, good cups of coffee, and jamming to country music. And most importantly, she's passionately pursuing becoming the woman God made her to be.