I Struggle With Self-Harm…What Should I Do?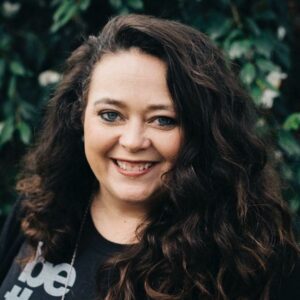 Holly Myers is a pastor's wife, mom of two teen girls, church planter, speaker and ministry leader. Holly serves the Kingdom in many capacities born from a burden of her own life experiences.
Holly was led down a long path of pain and destruction through her struggles with self-image, food addiction, and understanding who she was in Christ. When Holly surrendered to God's grace, her past ultimately drew her closer to the Creator and she finally experienced freedom. Because Christ has set her free from bondage, she recognized a calling to speak to girls and women that may share her same story.
Today, Holly shares her story at conferences and events all over the United States as a Clayton King Ministries speaker. She and her husband, Richard, also lead a church plant, Revolution Church in North Carolina. At the church she serves as Founder and President of Unbound Ministries.
Emily Cummins is a University of Florida & College of Central Florida grad who is passionate about partnering with people to become who they were made to be. Emily is the Online Campus Pastor at Church of Hope in Ocala, Florida. She's passionate about storytelling, good cups of coffee, and jamming to country music. And most importantly, she's passionately pursuing becoming the woman God made her to be.