"Don't let who you were talk you out of who you are becoming." April Simons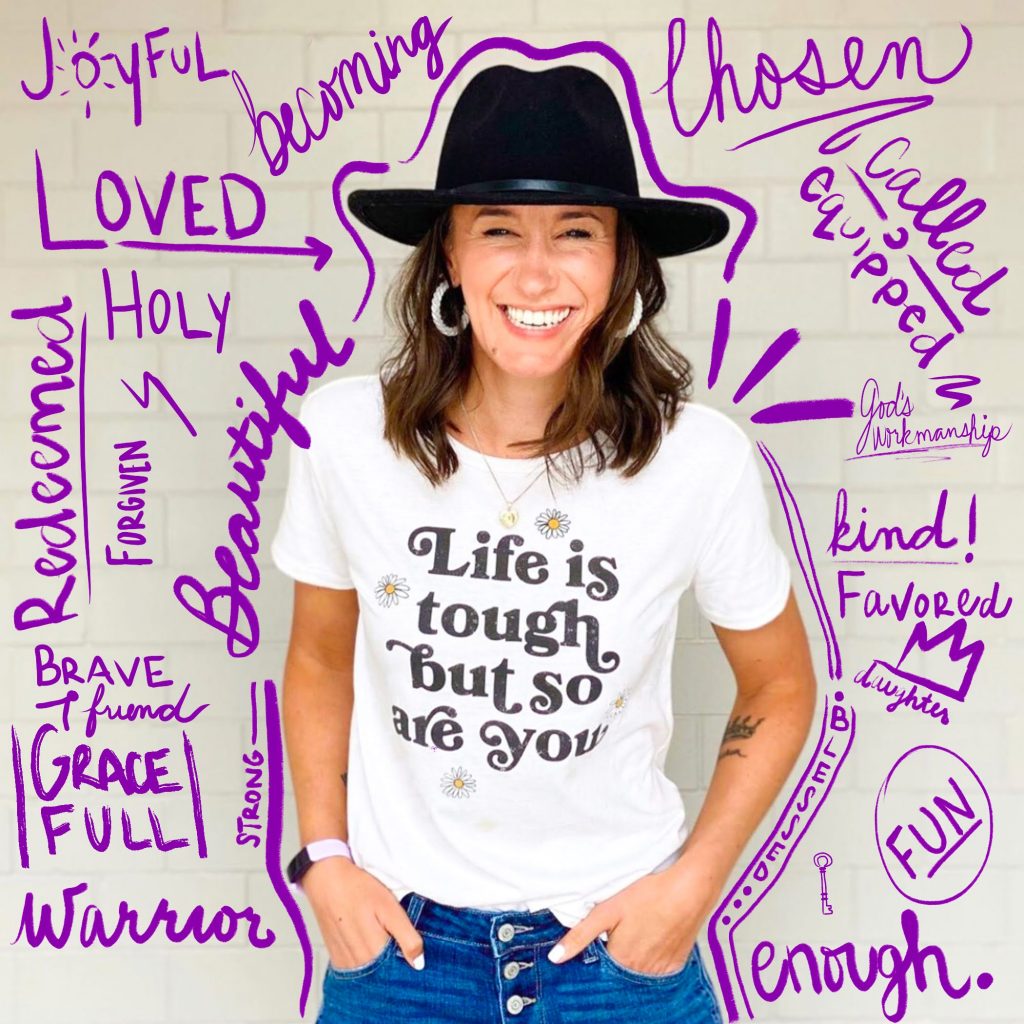 Last night @ktcummins gifted me this design, marking words of truth that define who God says I am. ?? It's easy to lose sight of who God says you are. It's easy to see the mess ups, failures & unmet expectations, & just get flat discouraged. But it's here in the mess we have the opportunity to lift our head back up, eyes on our Creator, declare & walked rooted the truth of who we are because of Whose we are.
I love how Meshali worded this today: "Make sure you're listening to the right voice. Often, the Holy Spirit reminds me to realign my thoughts with GOD & who HE says I am & am becoming. I've realized at times, I've been in silent agreement with the enemy (at times not even realizing it). Realign yourself today with WHO GOD SAYS YOU ARE. You will become what you believe. Keep walking. Keep moving forward! With God's help, you can do it!"
Warrior friends, wherever you find yourself today, declare God's TRUTH… re-aligning yourself with Who He says you are & who He designed you to become! ??