Is It Really That Big Of A Deal to Save Sex for Marriage & I've Already Had Sex…Now What?
Is it really that big of a deal to save sex for marriage? And what if I've already had sex? Grab your coffee & join us as Bryce & Ali Masek unpack these questions with us…
REALationships #5 | Is Really That Big Of A Deal To Save Sex For Marriage? And What If I've Already Had Sex? from becomingme.tv on Vimeo.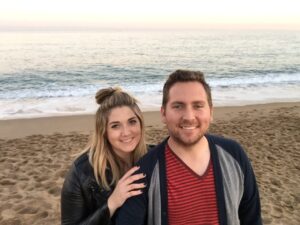 Bryce and Ali Masek live in Las Vegas, Nevada with their pug, Olive. They have been married since 2014. Bryce serves as the Family Ministries Pastor at the Sunrise Mountain location of Central Church. Ali uses her gifts capturing special moments as a Wedding/Portrait Photographer. They work alongside together in the Student Ministry at Central Church, pouring into teens and introducing them to Jesus and helping them follow Him.
Emily Cummins is a University of Florida & College of Central Florida grad who is passionate about partnering with people to become who they were made to be. Emily is the Online Campus Pastor at Church of Hope in Ocala, Florida. She's passionate about storytelling, good cups of coffee, and jamming to country music. And most importantly, she's passionately pursuing becoming the woman God made her to be.