Relationship Roles & Fulfilling Your Dreams Together
Relationship roles & fulfilling your dreams together…grab your coffee & join us as Lee & Katie Gilligan continue our series, REALationships…
REALationships #7 | Relationships, Roles & Fulfilling Each Other's Dreams Together from becomingme.tv on Vimeo.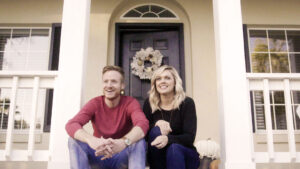 Lee and Katie Gilligan reside in Ocala, Florida, with their two kids, Gavin and Cora. They love Disney days, DIY home projects and beach getaways. In eight years of marriage, they've flipped a home, moved across the country and back, realized they're not dog people after multiple tries, and most recently opened a new business.
Lee is the Creative Arts Pastor at Meadowbrook Church and a freelance graphic designer. Katie is a cosmetologist by trade, and the owner of Brick City Closet, a clothing boutique in Downtown Ocala. They are passionate about using creativity to communicate that we are designed with a purpose by a loving God.
Emily Cummins is a University of Florida & College of Central Florida grad who is passionate about partnering with people to become who they were made to be. Emily is the Online Campus Pastor at Church of Hope in Ocala, Florida. She's passionate about storytelling, good cups of coffee, and jamming to country music. And most importantly, she's passionately pursuing becoming the woman God made her to be.