If you could ask a married couple what they learned in their first year of marriage, what would they say? Grab your coffee & join us as Taylor Snodgrass​ & Heather Snodgrass​ continue our series, REALationships, & unpack this question with us today:
REALationships #9 | What We Learned In Our First Year Of Marriage from becomingme.tv on Vimeo.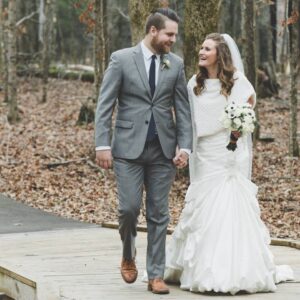 Heather Snodgrass is 23 and lives in Nashville with her brand new, hot husband, Taylor. Still trying to figure this whole marriage thing out, Heather is passionate about sharing what she's learned about love and life with others however she can. She works in digital marketing and in her spare time you can find her training for half marathons with her husband, painting her most recent Pinterest finds, or watching all of the cheesy chick flicks on Netflix.
Taylor Snodgrass is a Jesus follower, music lover, avid golfer, trend stalker, detail spotter and Virginia Tech Hokie. He serves as the Associate Programming Director at Cross Point Church in Nashville, TN.